I read this awesome blog post by Erin Flanagan, where she presents TONS of awesome ideas for integrating technology for Valentine's Day-themed projects. She has some great resources in her Teachers Pay Teachers store to make this quick and easy for you.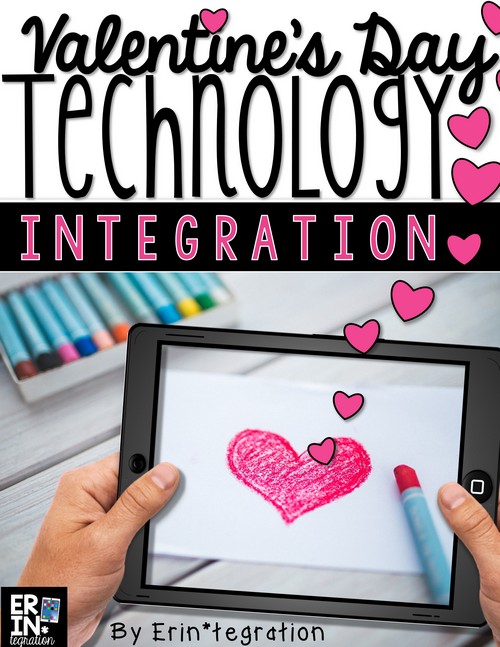 She mentions letting students create valentines using
Haiku Deck
- you could also use your Google Apps for this. Maybe a Google Drawing (have image options in the gray space for them to drag in), or use Google Slides to make a Valentine's Day card or class ebook. Or use
Book Creator
, one of my fave apps! (Full version is $4.99, but the free version will work for this!) We'll be making some valentines in K-2 this week, using Feltboard and/or Pic Collage Kids, then uploading to Seesaw for words and audio. I think their families will love seeing their special valentines! I will add examples when they're finished.
Inspired by her post, I created a collection of resources on Participate Learning that contains ideas and tools for Valentine's Day. Let me know if you have ideas to add!
Another awesome site to visit is
Technology Rocks. Seriously.
She always creates amazing collections of games, resources, online books, etc. for special holidays.
CLICK HERE
to view her Valentine's Day collection.
There are so many great ideas on Pinterest for incorporating Valentine's Day with STEM learning. Here is my Pinterest board with some ideas. I would recommend that once students complete these ideas, you could use an app like Seesaw to have students take a picture, then write and record their thinking and conclusions about this project. Have I mentioned that I LOVE Seesaw?! Ha!
On of my favorite Valentine's Day activities in my classroom was making a book out of their valentines. I found this idea in Deanna Jump's Valentine's Day Math and Literacy Fun pack.
Students sort their valentines (by superhero, princesses, cartoon characters, cars & trucks, etc) and then paste onto different pages of a paper book. My students always loved this, and it was a great way to use those valentines for a fun sorting activity. If you want to "tech it up a notch", I think it would be fun to have kids sort their valentines, then take pictures using an iPad and upload to Seesaw, Book Creator or a similar tool to share their valentine collections!
I also love Erin's FREE QR Code Valentine freebies. Click the image below to download your own copy. Super cute and fun idea!
Happy Valentine's Day, friends!