So many teachers are ready to begin using technology in their classrooms, but also want to be sure they are teaching their students to be smart digital citizens. In order to be effective, this should not be a one time lesson, this concept should be embedded throughout the year, teaching and reminding students as they learn new tools and continue working online.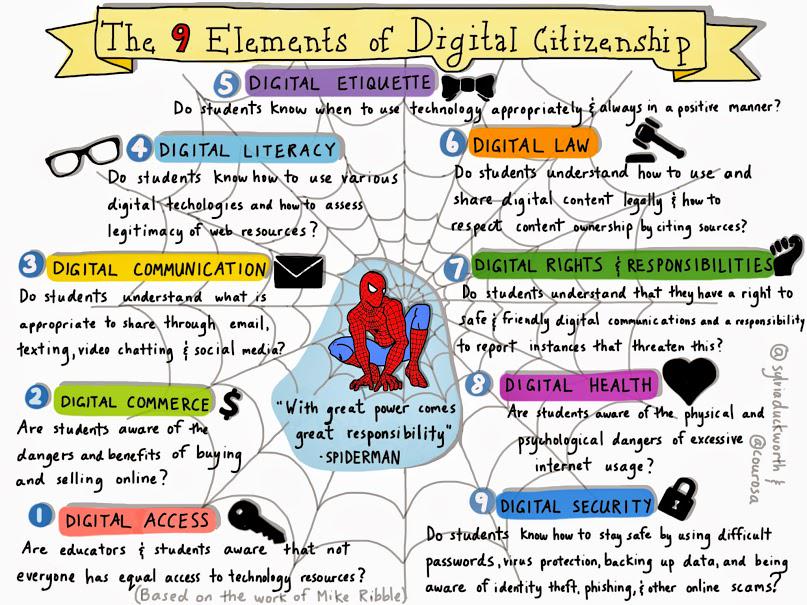 For primary students, I think an excellent place to begin searching for resources is the website
NetSmartz.
There are tools for educators and parents, as well as a great site for kids, as well. Click the images below to explore these sites.
As I have been out visiting classrooms, I have seen lots of great superhero themes. I saw this FREE digital citizenship poster on Teachers Pay Teachers, and thought it would be a fun way to kick off this conversation with students. Click the image to view and download on TpT.
After discussing good digital practices with my kindergartners, we worked together to interactively write Rules for Our Learning Community. You could also use a tool such as
Popplet
or
Padlet
to collaboratively create this list. For an example of this, visit
ZigZagging Through Ed & Tech blog
. I then distributed an Acceptable Use Policy and had each student sign it, as well as each parent sign it during Open House. The AUP I used can be downloaded for free by clicking the image below. It is from the blog
Soaring Through Second
.

Nearpod has some great digital citizenship lessons available through Common Sense Education. BPS teachers may want to check with their Library Media Specialists to see if they have these lessons available on Nearpod. Your school's Library Media Specialist is a wonderful resource for teaching digital citizenship. Be sure to partner with him or her to share ideas.
Another favorite resource of mine is this fun video from Disney, featuring The Lion King characters talking about digital citizenship. There are so many fun and engaging videos to use with your students- search and find a favorite!